ABOUT US
   PBL Store is one of the leading suppliers and distributor of variety of top-quality construction materials, chemical products and professional tools and equipment. We prioritize the distribution and sale of many well-known brands such as SIKA, CAPSTONE, JENBUNJERD, FERM and many more.  
Over the past few years, we have yet to failed our customer expectations in providing high quality construction products and equipment. With the improvement of modern era, we strive to improve and establish ourselves to be the best in supplying and distributing high quality, top of the line product in Cambodia.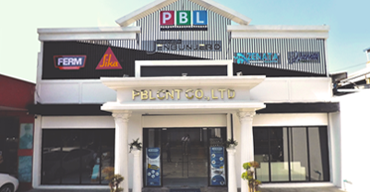 Mission
·         Constantly innovating to meet our customer is changing needs.

·         Building an Exceptional Team in Delivering Product & Service Excellence.

·         Gaining an Edge by Offering Flexible and Innovative Products & Services.